INTRODUCING THE POWER DRESSER
The Yamaha Fascino has already won hearts with its unique appearance and slick design. The Advanced Fascino 125 Fi Hybrid comes with the visual impression of a Classic styling along with new features and technologies, high quality bodywork, Classic headlight and Bluetooth connectivity.
It's not often that a scooter ticks all the boxes you desire. The Fascino 125 FI Hybrid has it all. It's designed with style, packed with performance and gives you more miles for the buck. Go ahead, ride-out on the Fascino 125 FI Hybrid and take CenterStage with the new Power Dresser.
---
About
Fascino 125 Fi Hybrid
Fascino 125 Fi Hybrid is powered by a BS VI compliant, air cooled, fuel injected (Fi), 125 cc blue core hybrid engine. The unique "Automatic Stop & Start System" prevents engine idling and subsequently starts with a single throttle twist which uses the sensors to assess the riding environment. The "Smart Motor Generator (SMG)" fitted to the Fascino 125 Fi Hybrid brings a quieter engine start without the need for a separate conventional electric starter. The LED headlight with Daytime Running Lamp (DRL), LED Tail light for enhanced visibility during day time Riding. It comes with Digital Meter Console and Y-Connect Bluetooth connectivity to create a strong bond between scooter and Rider.
Be a power dresser with the new and mesmerising Dark Matte Blue Fascino. The new code that's taking the streets and style capitals of the world by storm. Turn heads, drop jaws, and inspire awe with its true blue coolness. Ride out, impress everyone around you and paint the town blue with its electrifying refinement.
Fascino 125 Fi Hybrid Design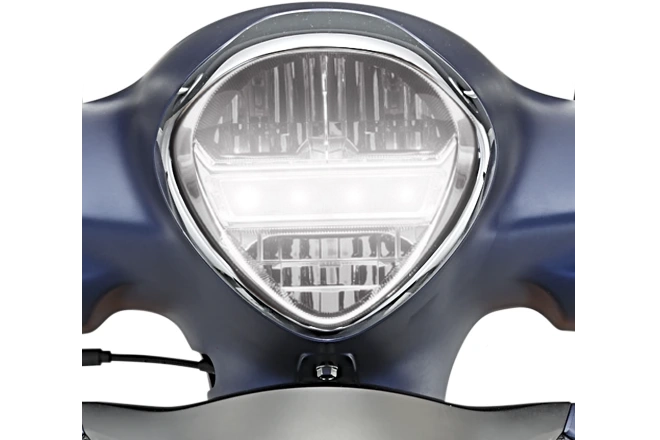 Stunning LED Headlight with DRL*
Add more style to every ride with Fascino's DRL headlamp. The DRL will help to increase visibility during day time riding.
*Equipped only on Disc Variants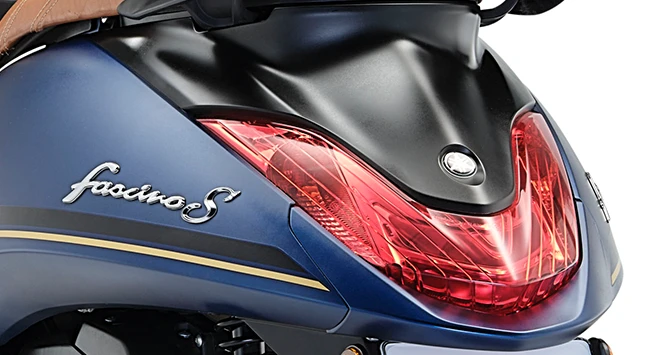 V-Shaped Stylish LED tail light*
The exquisitely designed tail lamp adds more zing to the overall look of the Fascino. From now on, you'll never go unnoticed on the roads.
*Equipped only on Disc Variants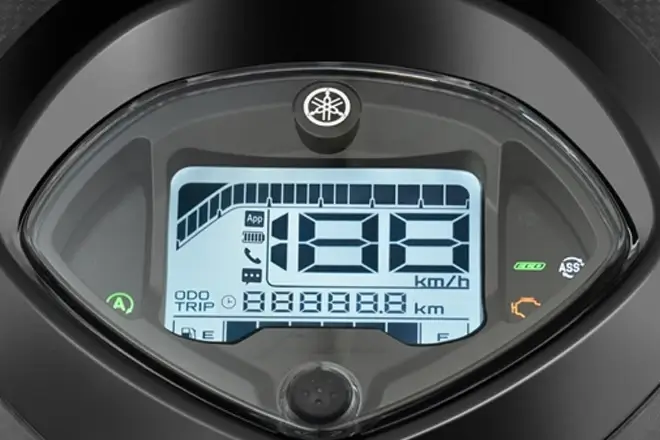 Full Digital Instrument Cluster (with Y-Connect)*
The crystal clear, digital meter gives you all the information you need about your ride
*Equipped only on Disc Variants
Features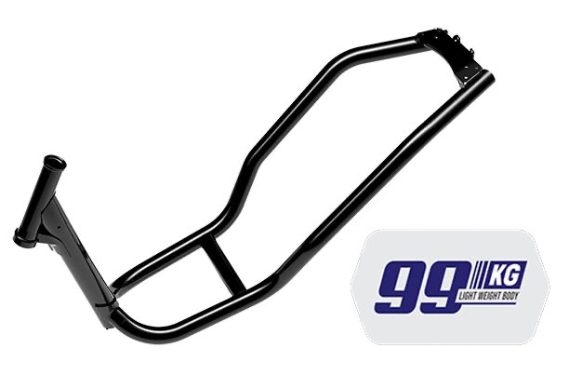 Light Weight Body
At just 99kgs, the Fascino is more manageable and fun in the urban streets. The only thing you need to balance now is your style and charm.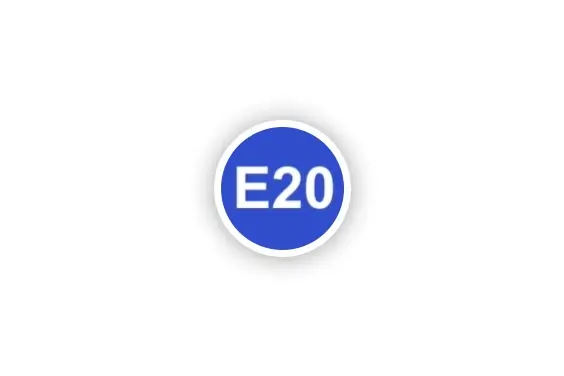 E20 Fuel Compatible
E20 Fuel reduces the emissions and is wonderful option for cutting down on pollution. As part of our carbon reduction commitments, We have updated the Fascino to be compatible with E20 Fuel.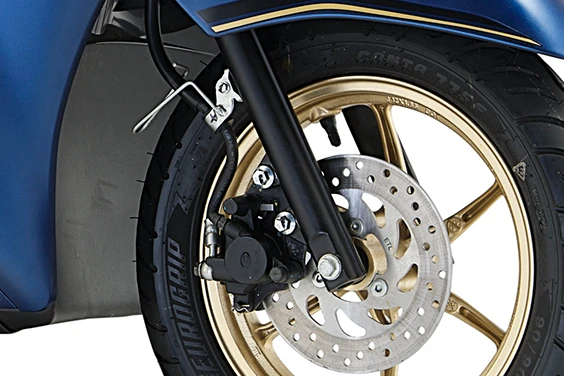 Telescopic Suspension
Fascino uses telescopic suspension in front and gives you control during all kind of road conditions, be it bumps, puddles or speed breakers. With Fascino's suspension every road feels like a smooth ramp.
Y-CONNECT APP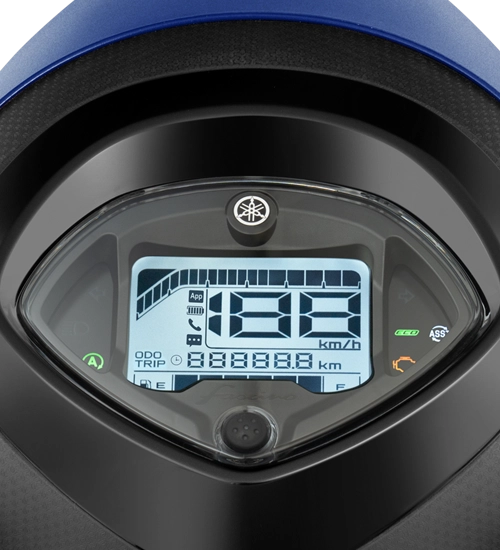 The Yamaha Y-Connect App displays phone notifications on your instrument cluster screen –
CALL ALERT
Alerts you of any incoming or missed calls
SMS & EMAIL
Get notified every time you receive a message or email on your phone
APP CONNECTIVITY STATUS
Informs you of the bike's connectivity with the Y-Connect app on your phone.
PHONE BATTERY LEVEL STATUS
Displays the smartphone's battery level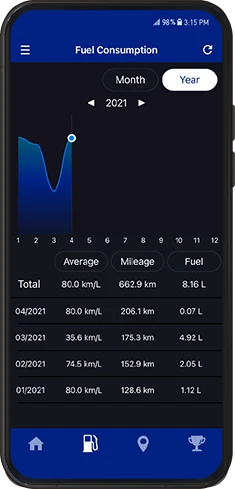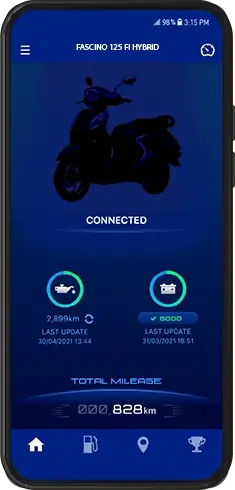 Maintenance Recommendations – This app consolidates and analyses the bike data and sends you recommendations. For example, it keeps tabs on battery status and indicates either with a "Good" or "Check" notification.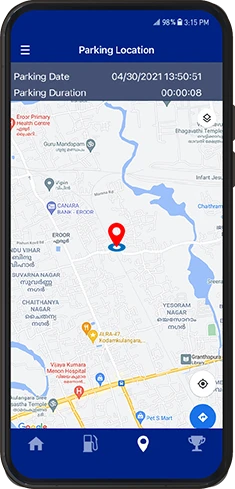 Last Parking Location – The last parking feature of the app gives you information about where you last parked your bike*.*If the machine has been moved since it was parked, it cannot be tracked via this function.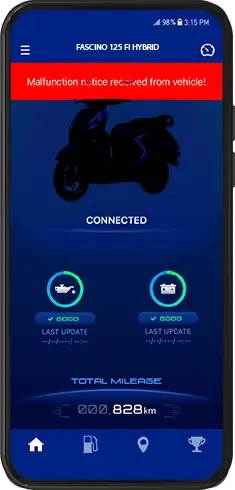 Malfunction Notification – Should the machine suffer a breakdown or malfunction, the app indicates so on the smartphone. It can also be verified on the phone as part of the bike's records.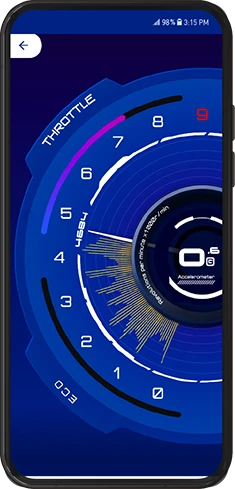 Revs Dashboard – The smartphone screen can also function as the Revs Dashboard, that displays data that is not available on the bike's instrument cluster, such as Engine RPM, Degree Of Throttle Opening, Rate Of Acceleration, Eco-friendly Riding Indicator and Real-time Fuel Consumption.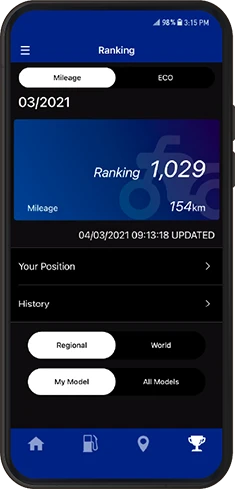 Ranking – This app connects with other Yamaha riders app and maintains a ranking of the riders in terms of distance travelled and how eco-friendly their riding has been.
FASCINO 125 Fi 360° View
* This 360 degree view is for illustration purpose only. Please click here for detailed specifications.
Fascino 125 Fi Hybrid Gallery
Fascino 125 Fi Hybrid Comfort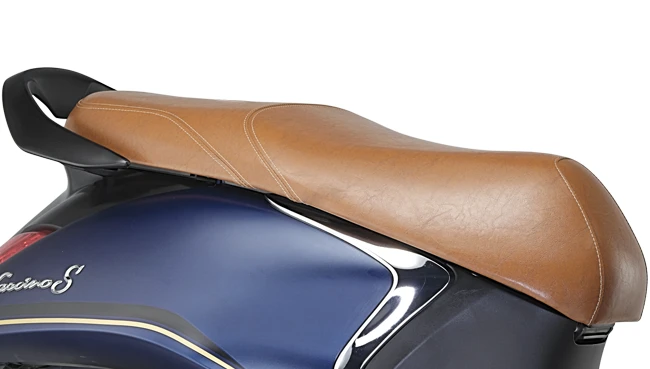 Comfortable Wide Seat
Now enjoy the best of both worlds with a stylish ride and a comfortable seat. Whether riding with a pillion or solo, comfort and style is not compromised with this one.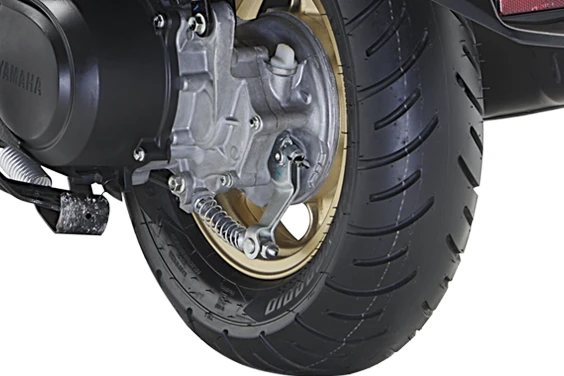 110mm Wide Rear Tyre
The Fascino's 110mm wide rear tyre plays an integral role in ensuring unmatched ride comfort. Not to mention, it also imbibes a sense of confidence and safety like none other.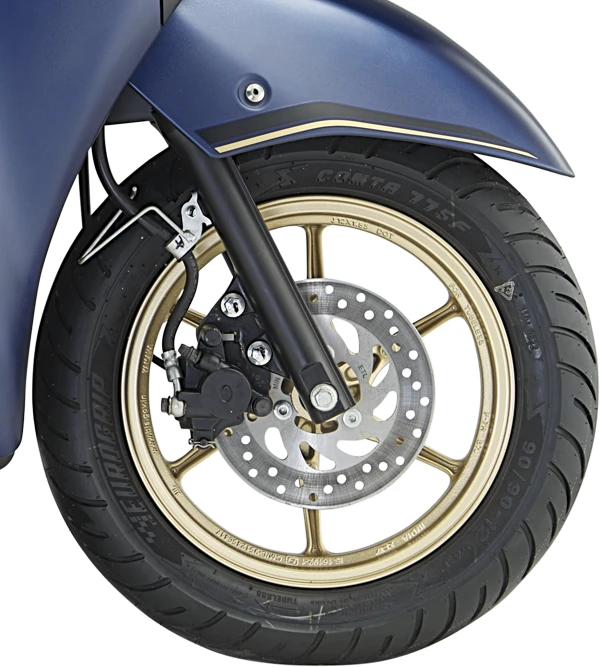 Front Disc Brake with UBS*
Enjoy the best ride quality on any road condition. The 90/90-12 front tyre and cast wheel combined with a disc brake setup delivers impeccable riding control, safety and comfort.
UBS has been developed for better stopping power of your 2 wheelers. UBS links both front & rear brakes with the rear brake lever. When the rider applies the rear brake, the rear brake and a portion of the front brake are applied. For full braking performance, apply both the brake levers simultaneously.
*UBS Standard on all variants
Fascino 125 Fi Hybrid Functionality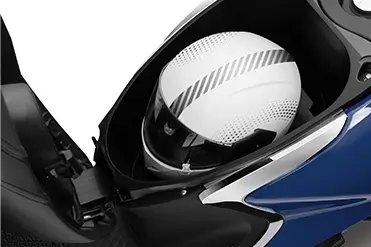 21L Large Under-Seat Storage
A large under-seat storage of 21 litres ensures that you have enough space to carry all your essentials and personal items. You can now focus on enjoying the ride on the Fascino.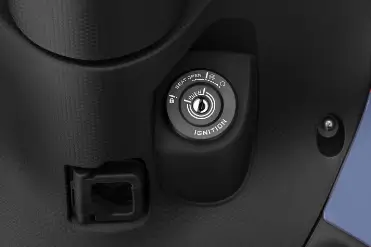 Multi-function Key Switch
A plethora of features to explore but one key to rule them all. The multi-function key switch makes sure that your needs are fulfilled at the tip of your fingers.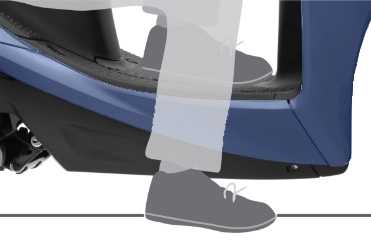 Easy Leg Reach
Now experience the comfort of having your feet firmly planted on the ground, all thanks to the easy leg reach feature of the Fascino.
Easy to Grip Grab Bar
Style goes several notches higher and safety, well that too. The ergonomic raised Grab bar with long and wide seat ensures you enjoy two-up riding as well as going solo.
Fascino 125 Fi Hybrid Performance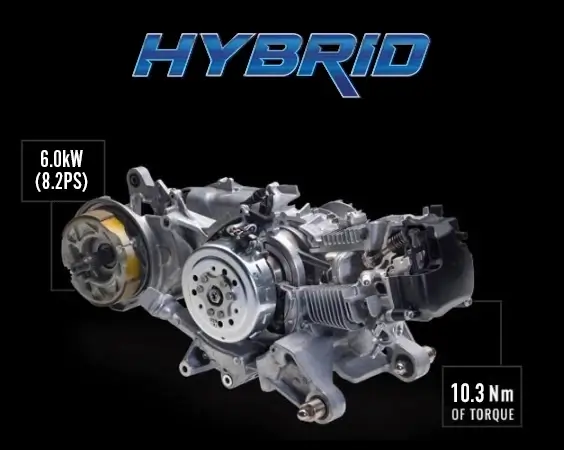 125cc Fi Hybrid Engine
The Fascino 125 Fi Hybrid is powered by an air cooled, fuel injected (Fi), 125 cc blue core engine. The SMG charges the onboard battery. The SMG along with the engine produces 6.0kW(8.2PS) and up to 10.3 Nm torque for quicker acceleration when starting from a stop.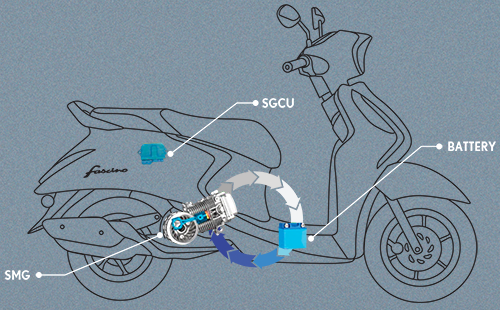 Fascino 125 Fi Hybrid Mileage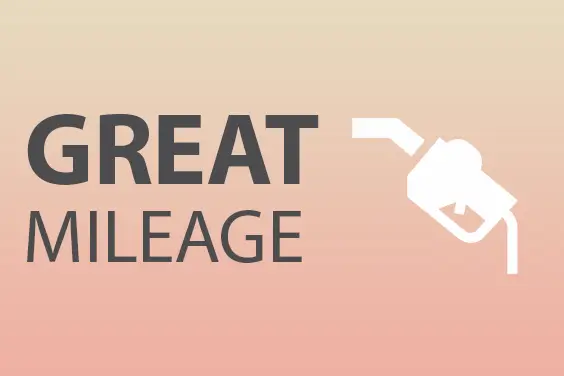 Great Mileage
Thanks to Blue Core Hybrid engine and Automatic Stop & Start System, enjoy in style without worrying about the mileage.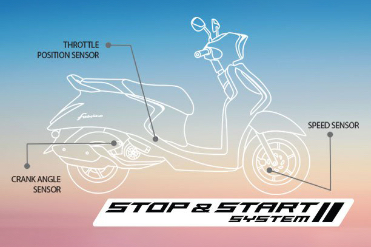 Automatic Stop & Start System
When certain conditions are met, the Stop & Start system automatically stops the engine when the vehicle is at stop and idling, thereby helping to save fuel. The rider can easily re-start the engine and get underway again by simply twisting the throttle, which quickly fires up the engine.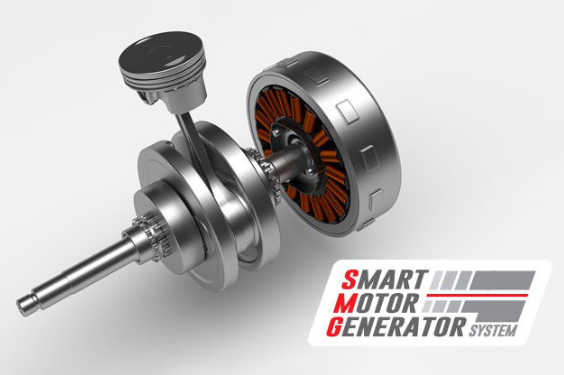 Smart Motor Generator – Silent Start 
The "Smart Motor Generator (SMG)" fitted to the Fascino 125 Fi brings a quieter engine start without the need for a separate conventional electric starter.