India's First-In-Segment Scooter with Traction Control System
The Maxi-Sports Scooter
The AEROX 155 has been designed with three focus points – Proud Body Size, Athletic Proportions and the X Centre Motif, under the design concept of a "Heart-Shaking Speedster".
Powered by 155cc Blue Core, LC4V SOHC FI ENGINE WITH VVA.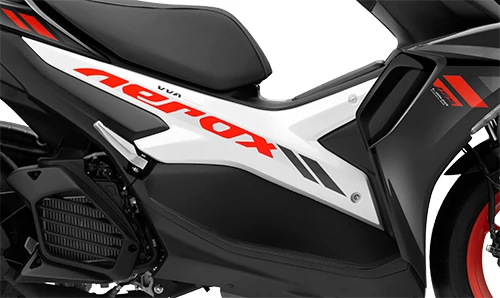 Aerox 155 Performance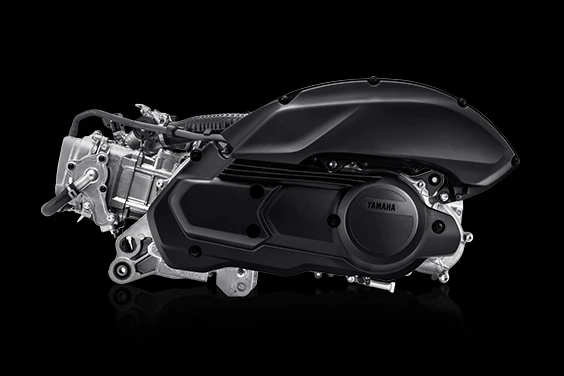 155cc LC4V SOHC FI ENGINE WITH VVA
The liquid-cooled, 4-stroke SOHC, 155 cc, 4-valve, fuel-injected engine with VVA in the Aerox 155 gives out a maximum horse power of 11.0kW(15.0PS)/8000r/min and a maximum torque of 13.9N.m (1.4kgf.m) /6500r/min. The bore x stroke delivers excellent power and torque characteristics. The cylinder head along with a compact combustion chamber achieves a higher compression ratio that boosts combustion efficiency. It also optimizes the coolant pathway to improve reliability.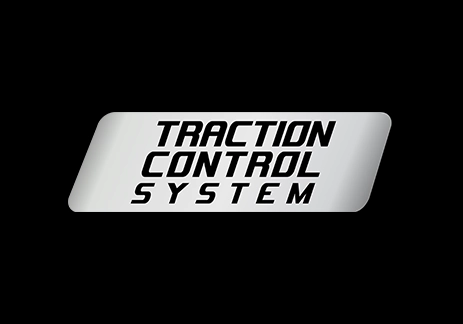 Traction Control System
The Aerox 155 comes with Traction Control System. This is a dedicated electronic system that has the remarkable ability of reducing the chances of a wheelspin (slippage due to loss of traction)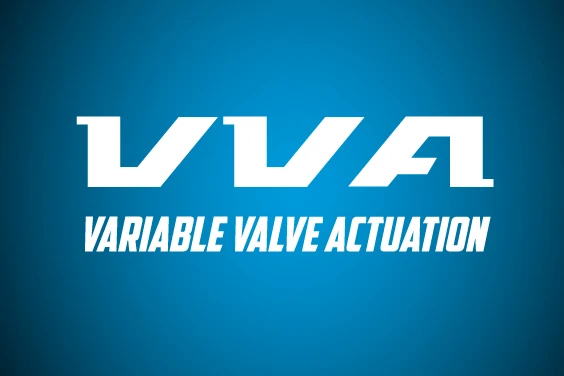 Variable Valve Actuation (VVA)
The engine adopts a Variable Valve Actuation (VVA) system that contributes to linear acceleration characteristics and a pleasant feeling when accelerating. It works via a mechanism that shifts between two intake cam lobes, one for the low rev range and one for the mid- to high rev range, with 6,000 rpm as the shifting point. This complements the torque curve for excellent torque throughout the rev range.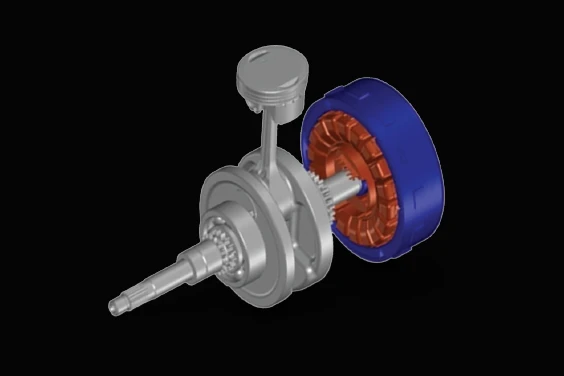 Smart Motor Generator System
The Smart Motor Generator eliminates the sound of meshing gears, achieving a silent start every time. When starting the engine, the Starter Generator Assembly turns the crankshaft directly without having to drive it through gears, thus eliminating the sound of the meshing gears for quieter starts.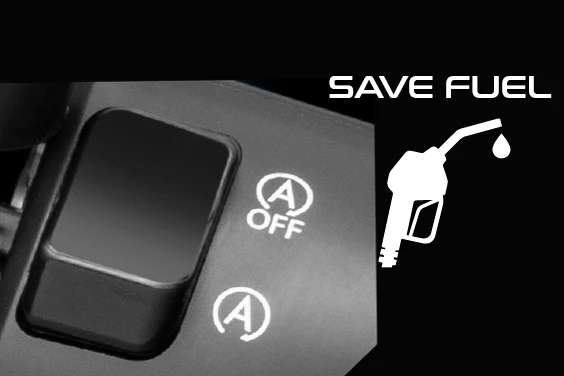 Automatic Stop & Start System
When the vehicle is idling, the Automatic Stop & Start System automatically stops the engine thereby saving fuel. The rider can easily re-start the engine by simply twisting the throttle. Also, the SGCU (Starter Generator Control Unit) monitors running conditions and inhibits unnecessary frequent engine starts and stops in conditions such as congested traffic.
Y-CONNECT APP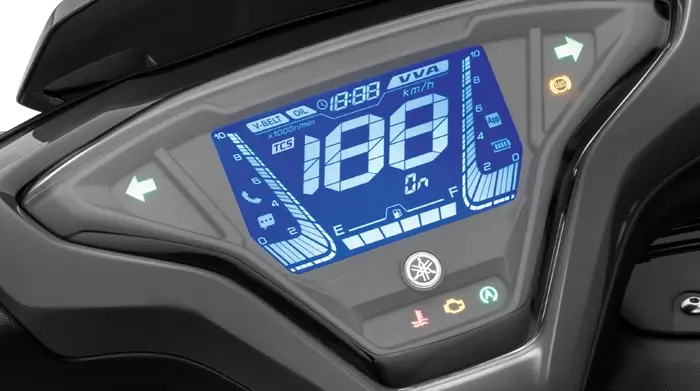 CALL ALERT
Alerts you of any incoming or missed calls.
SMS & EMAIL ALERT
Get notified every time you receive a message or email on your phone.
APP CONNECTIVITY STATUS
Informs you of the scooter's connectivity with the Y-Connect app on your phone.
PHONE BATTERY STATUS
Displays the smartphone's battery level.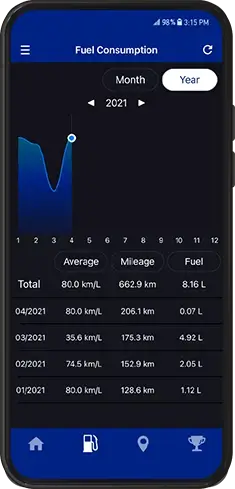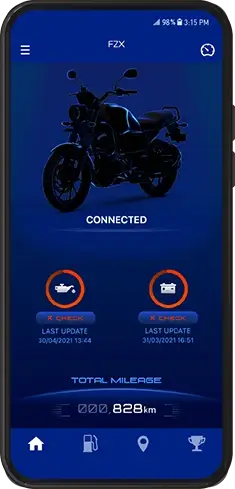 Maintenance Recommendations – This app consolidates and analyses the vehicle data and sends you recommendations. For example, it keeps tabs on battery status and indicates either with a "Good" or "Check" notification.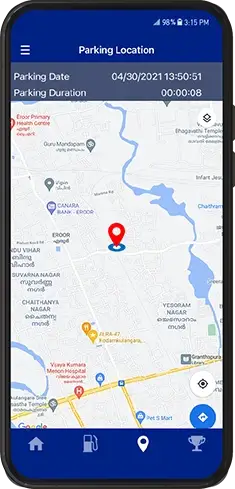 Last Parking Location – The last parking feature of the app gives you information about where you last parked your scooter*.*If the machine has been moved since it was parked, it cannot be tracked via this function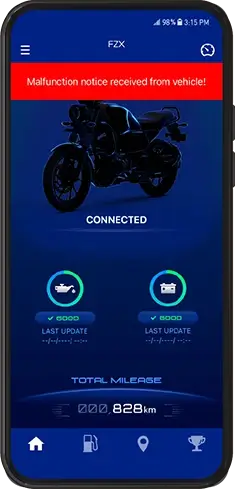 Malfunction Notification – Should the machine suffer a breakdown or malfunction, the app indicates so on the smartphone. It can also be verified on the phone as part of the scooter's records.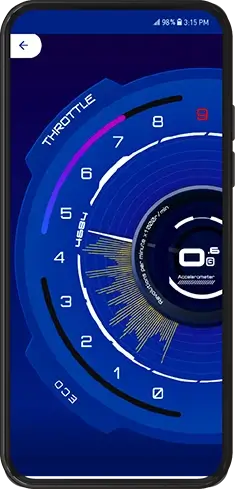 Revs Dashboard – The smartphone screen can also function as the Revs Dashboard, that displays data that is not available on the scooter's instrument cluster, such as Engine RPM, Degree Of Throttle Opening, Rate Of Acceleration, Eco-friendly Riding Indicator and Real-time Fuel Consumption.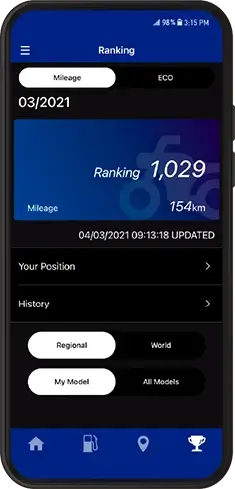 Ranking – This app connects with other Yamaha riders app and maintains a ranking of the riders in terms of distance travelled and how eco-friendly their riding has been.
Aerox 155 360° View
* This 360 degree view is for illustration purpose only. Please click here for detailed specifications.
Feature Video
Aerox 155 Gallery
Aerox 155 Design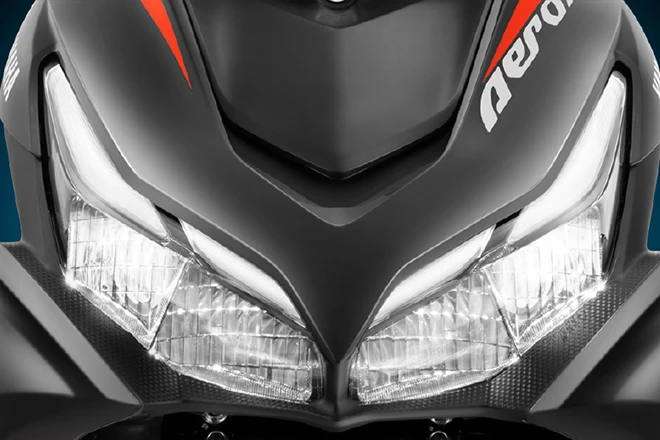 CLASS D BI-FUNCTIONAL HEADLIGHT UNIT
The new headlight features a single bi-functional LED unit emitting both the low and high beam. Characterized by increased brightness (Class-D), the unit's light weight and compactness has enabled the new highly aerodynamic fairing (cowling) design.
Class B – LOW BEAM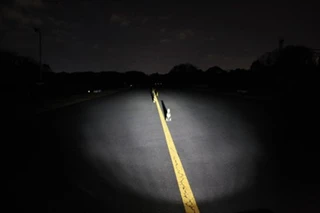 Improved Distribution of Light Class D-LOW BEAM
Class B – HIGH BEAM
Class D – HIGH BEAM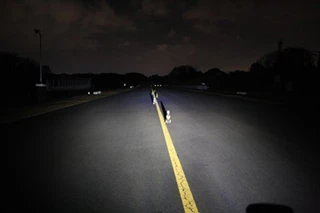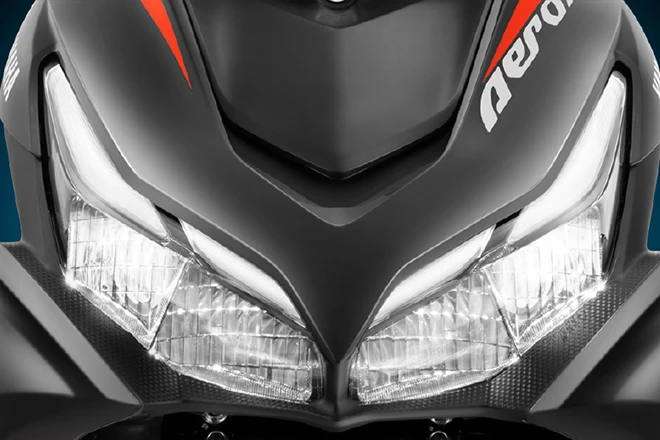 LED Headlight with LED Position Lights
The LED headlight provides excellent visibility over a wide range with very little unevenness and gives a more dynamic and sophisticated look. The LED position lights with light-guides, creates a highly three-dimensional look.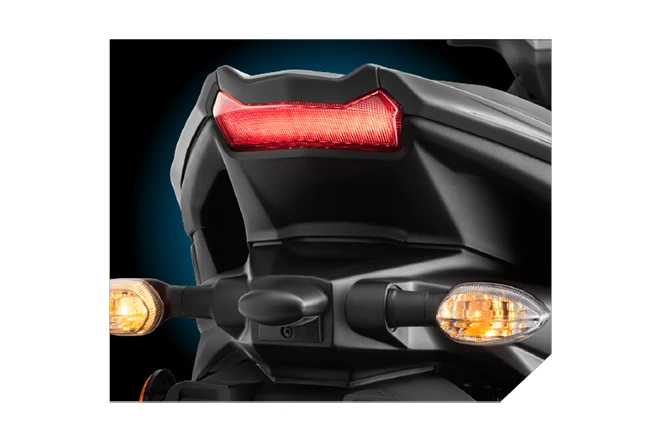 LED Tail Light
The tail light/brake lights consist of 12 compact and densely situated LEDs that gives a three-dimensional appearance and accentuates the machine's looks.
Aerox 155 Comfort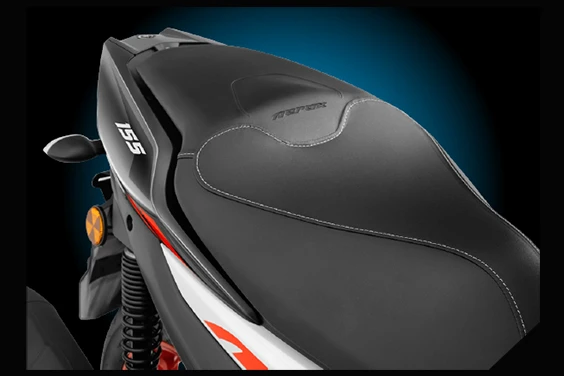 Two-Level Seat
The two-level seat provides a steady and comfortable ride for both the rider and pillion rider. The Aerox 155's side covers were designed to improve the comfort of the passenger and bring greater freedom of movement while also presenting a slimmer, more compact view.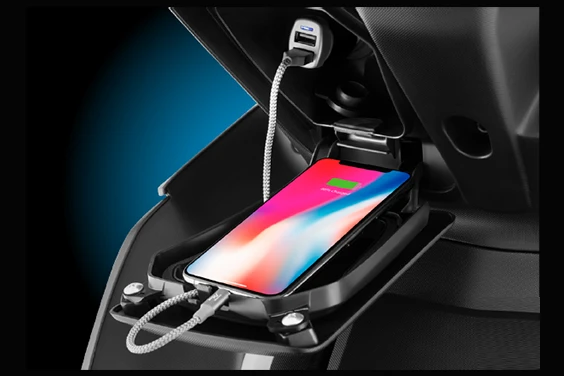 Front Pocket with Power Socket
The power socket is located within easy reach of the rider for charging digital accessories. The front pocket gives easy access to a smartphone, wallet or camera.
Smartphone and its accessories shown in this image is for representation purpose only.
Aerox 155 Functionality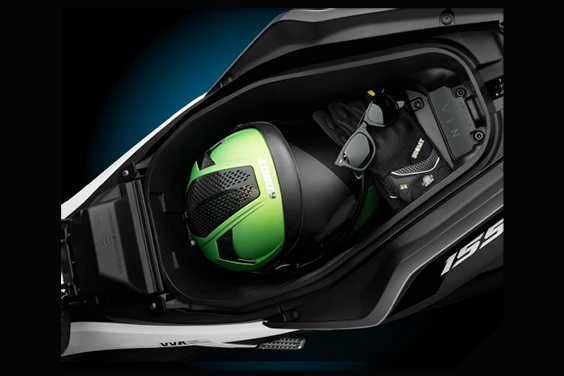 24.5 L Under-Seat Storage
The first of its kind in this category, the under-seat storage has a humongous 24.5 L capacity. The under-seat storage allows one XL size full-faced helmet to fit along with rain gear. The smart seat opening system makes it simple to put in or take out items.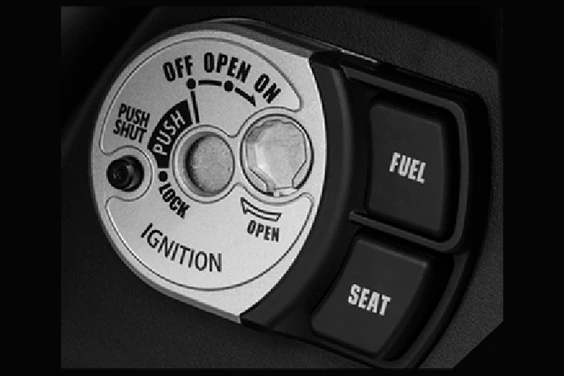 Multi-Function Key Switch
Do it all with the multi-function key switch. All your needs will be fulfilled with just the turn of the key.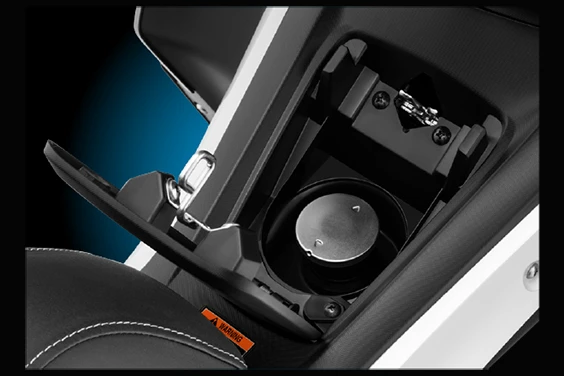 External Fuel Lid
To make it easier and even more convenient to refill the tank, the fuel lid has been placed externally.
Aerox 155 Features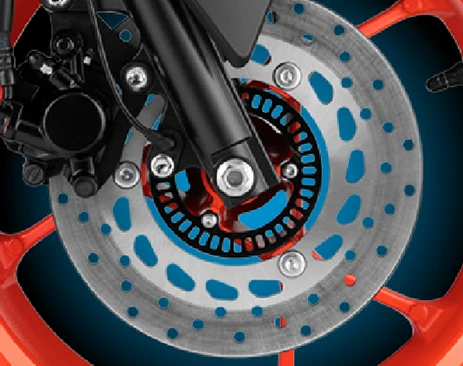 ABS
Enjoy great performance with superior control. Aerox 155 comes with a 230 mm disc brake with Anti-lock Braking System (ABS).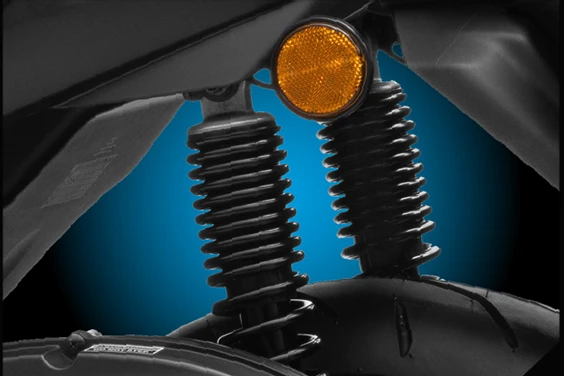 Motorcycle Type Twin Shock Absorbers
This feature makes your rides extremely smooth and lets you cruise through anything!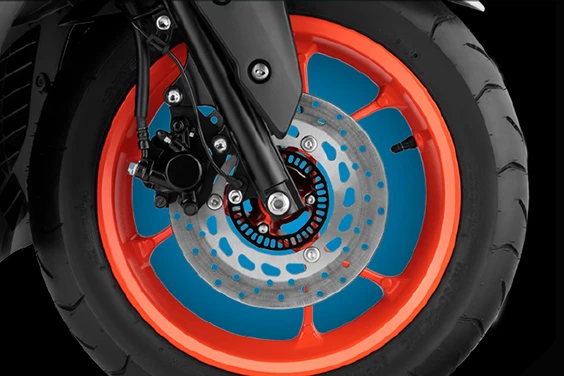 Large Alloy Wheel 14
The large alloy wheels let you ride on any terrain be it the tracks or the streets with confidence and ease.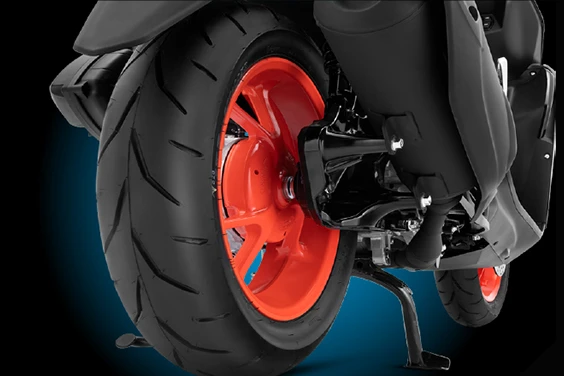 Super Wide 140 mm Tyre (Rear)
140/70-14M/C 62P tubeless tyre has been adopted at the rear with flexible side walls for better grip.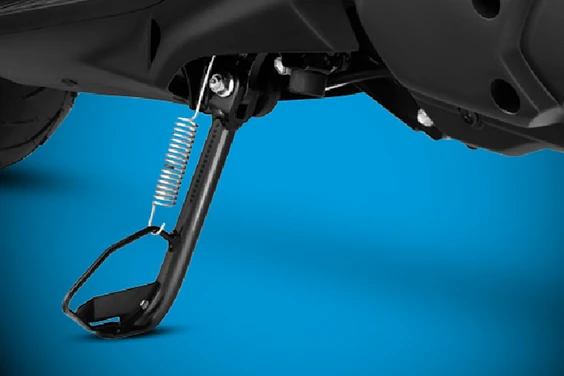 Side stand engine cut-off switch
With the in-built side stand engine cut-off switch, you do not forget to remove the side stand during those immediate rides.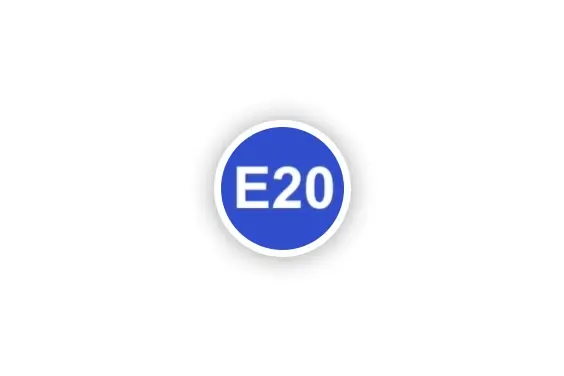 E20 Fuel Compatible
E20 Fuel reduces the emissions and is wonderful option for cutting down on pollution. As part of our carbon reduction commitments, We have updated the Aerox to be compatible with E20 Fuel.